---
---
BACK TO

HOME PAGE.
Property For Sale In The Northern Aegean
Island Of Thassos
Halkidiki

Here

Scroll Down To See More Property.

---
Island Of Thassos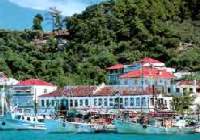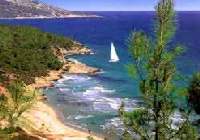 This is a beautiful small island in Northern Greek waters. I now have an English speaking agent here and will have some new properties soon.
The area is popular with the all nationalities buying property in Northern Greece. This part of Greece has fine beaches, museums and archaeological sites. There are plentiful Tavernas and lovely Greek Villages, in this unspoilt part of Greece.
The best way to get to Thassos is by scheduled flights to Thessaloniki Airport or Kavala. B.A. & Olympic Airways fly to Thessaloniki 5 - 7 days a week , all year round. There are plenty of Hire car companies available.
---
E mail Brian your criteria for Thassos, and he will find it for you, or be introduced by Brian to view the lists on a visit.
---
A Complex Of New Two And Three Bedroom Houses : Olion : Thassos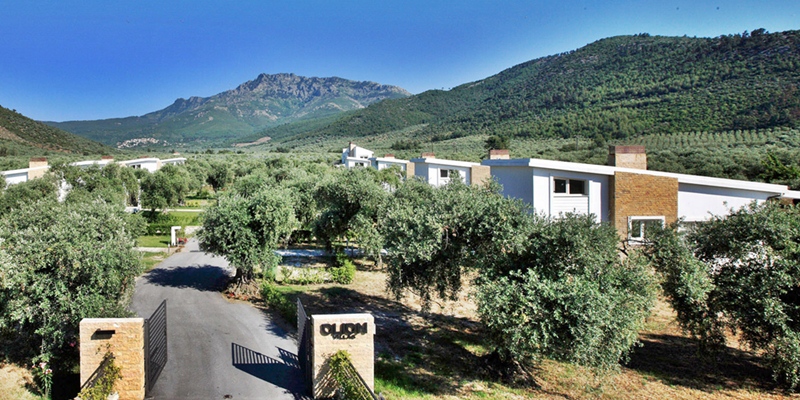 Residents of these guarded and maintained properties can experience a unique package of services that can fulfil all their accommodation requirements. The complex consists of double floor & ground floor villas with an internal attic and an independent private garden 900-1000sq.m. in three different construction types, all of them implementing highest aesthetic standards, superb contraction quality and comfort.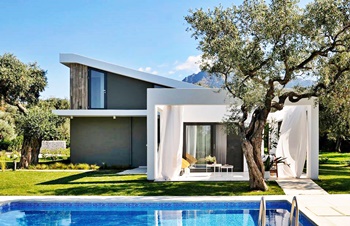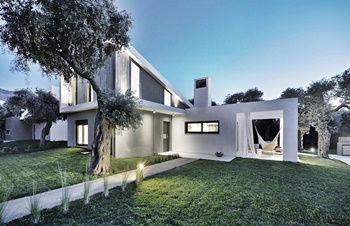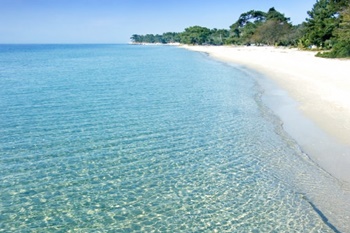 The houses come with 2 or 3 bedrooms, master bedroom (en-suite), fireplaces, kitchen with all electrical appliances and many other amenities according to the customer's imagination.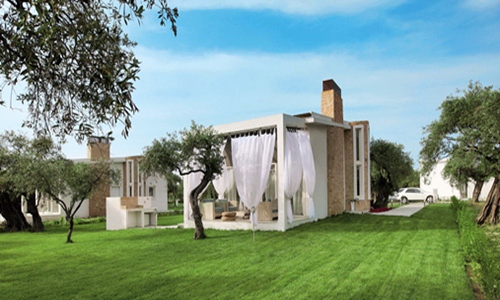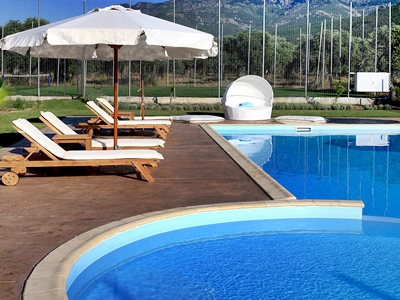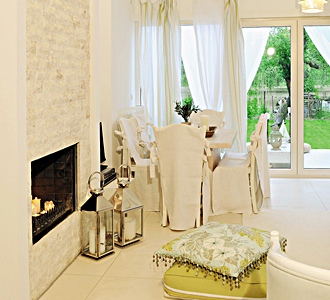 The villas can be offered fully equipped and furnished upon request. The interior and landscape designers work on a tailor-made basis with each owner individually in order to plan together their dream home in the Aegean.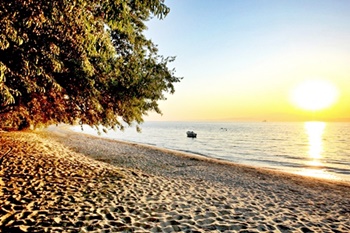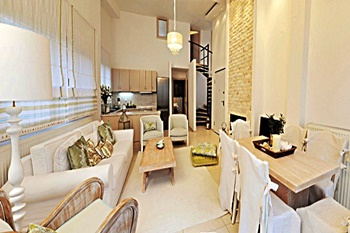 The settlement is guarded and maintained all year round while all amenities are nearby, including the local medical centre, a petrol station, a super market, restaurants & beach bars and not far from airport and ports. Facilities are available for a variety of activities including : swimming and paddling pool : a tennis court : a 5x5 soccer field and a playground. All the owners can enjoy endlessly the Iliomare Hotel & Five Star Resort Exclusive Facilities, given as privileges of the complex.
Prices : 2 Bedroom villas from 149,000 / 157,000 Euros. Fully equipped ready to turn the key from 8,000 Euro's
Prices : 3 Bedroom Villas from 169,000 Euros. Fully equipped ready to turn the key from 14,000 Euros.
Every villa can be provided with private Swimming pool / Jacuzzi / Landscaped gardens on request. Code : THASSOS AI/NT/OLION
---
A Two Years Old Three Storey Maisonette : Limenas : Thassos
A wonderful maisonette in Limenas which is a 5 minute walk from the new harbor and ten minutes from the center of the town. It is situated in a privileged place 50 meters from the sea and is built behind an archaeological site. It has a fantastic mountain and sea view. The maisonette has three floors and has three bedrooms. It is fully furnished with exceptionally beautiful things as it was made for permanent residence but it is for sale because of a family emergency.
There are two bedrooms on the ground floor with a shower with glass doors and a toilette. There is a kitchen with all that is needed, a dining area and living room, with modern furniture of high quality, fire place and TV set and DVD player. From the living room there is an entrance to the balcony and patio with a built in barbeque. The master bedroom on the second floor (with bath and wardrobes) leads to a balcony with majestic view of the sea, the important ruins of proto Christian Churches (one of a kind) and the town of Limenas.
The whole maisonette is 94 sq. met and is ready to use. : It has oil central heating radiators : On the lower Ground Floor is Bedroom 1 with wardrobes, king size bed which includes bedding and quilt : In Bedroom 2 : bed settee with separate storage room and full bathroom with shower and glass doors : The Entry Level to the Kitchen with clothes washer, fridge, freezer, dining table and chairs : The living room has an open log marble fireplace a Sony flat screen TV, a glass cabinet, 3 solid oak side tables, solid oak cabinet with storage such as DVDs, CDs, and other electronics. There are sliding glass patio doors that lead out to veranda and BBQ area. On the upper Floor bedroom there is a king size bed, fitted solid wood wardrobes, high standard chest of drawers and side cabinet. There is a large balcony overlooking the archaeological site and olive grove, with an amazing sea-view, a full bathroom with shower, the Front balcony of the villa has a mountain view. Items included: balcony furniture, microwave, toaster, kettle pots, pan, and all kitchen utensils. All windows and doors are fitted with fly screens.
The Villa is a short 5 minute walk to the ferries and a 10 minute walk to the centre of Limenas
Houses Like This Do Not Come Up Very Often : A Unique Opportunity To Purchase A Freehold Fully Furnished Key In The Door Property By The Sea At A Very Good Price.
Price : Excellent Value at 175,000 Euro's or near offer invited. Code : THASSOS NM / 010

---
An Affordable Key In The Door Mountain Village House With Fabulous Views : Kalirachi : Thassos
A rare opportunity to buy one of the most sought after properties in this beautiful traditional mountain village. The coast is just two km away. The panoramic views and sunsets from the balcony are spectacular. The accommodation briefly comprises: two bedrooms opening onto two spacious tiled balcony, lounge, good sized kitchen/dining room, and separate lobby area. The bathroom is housed in a separate building close to the house. All areas of the property are air conditioned, and the property has oil fired central heating.
The large garden to the side of the property has been professionally terraced and contains many plants, shrubs and a variety of fruit trees. There are further outbuildings which have been renovated, and a further section of fenced land of around 260 square metres where further building/development would be possible. The house has a completely new roof and large veranda covering the front and side elevations. There is an access road being built from the rear of the house which will connect with the main ring road which goes around the perimeter of the village, giving very easy access to a large new garage which will be situated at the top of the garden. When this road is completed, which should be by the end of this year it will mean that the possibilities for further development in either extending the existing house and/or building in the large garden or the land above will be available to any future purchaser.
The house has satellite T.V. and a landline with ADSL connected. All furniture, contents, fixtures and fittings are included in the sale price. Plus a low milage Fiat Siecento and a nearly new 125cc Suzuki Address motor bike. Can be viewed any time between May and October. Owner in residence.
Price : 120,000 Euro's. Code : THASSOS SH/010


E MAIL BRIAN With Code Number
---
A Superb Development Or Private Sea Side Plot : Astris : Southern Thassos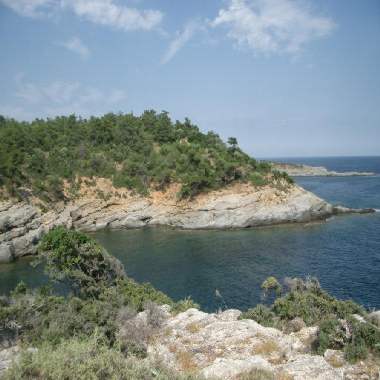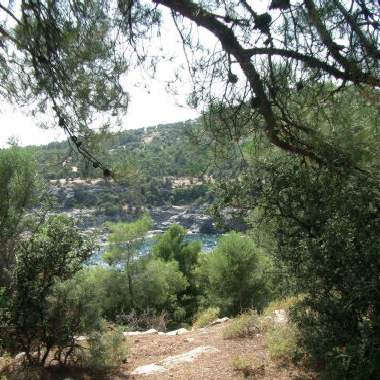 A rare opportunity to buy a secluded sea side building plot on the island of Thassos, in the Northern Aegean. Its proximity to the sea, secluded location and boat moorings offers a unique combination in the current market place. The site occupies an elevated position some 30 metres above the sea and contains numerous fir trees and olive trees. The land slopes gently toward the sea with which it boarders on two sides. On one side is a small horse-shoe shaped inlet providing sequestered mooring and fishing. A narrow band of rocky "forestry" land lies between the property and sea. This band cannot be built upon so the wonderful views toward the sea from the land's elevated position cannot be compromised by future development. There are currently four contiguous plots on offer. Two of 4,000m2 and two of 5,774.5m2. These plots may be purchased separately or as a whole. If purchased as a whole, then an additional separate plot of some 1,000 m2 situated at sea level is included. This would provide the opportunity to develop a pool complex, a bar, a spa or a summer house at sea level Each plot would support 200m2 of domestic housing or as a whole could be used to develop a large hotel complex. The vendor hold certificates which confirm that the land is neither "forestry" nor of any archaeological interest and thus can be developed. The vendors hold clear and unequivocal title to the land. The land is close to of the village of Astris which is on the southern side of Thassos. Access to the mainland is via ferry boat from either Thassos town or Prinos. It is approximately 40 minutes by car to Thassos town, and the ferry to Keromote on the mainland takes 35 minutes. It is then a short 15 minute drive to Kavala Airport. In the summer there are regular charter flights to UK and throughout the year there are scheduled flights to Germany and Athens.
Sea Side Plots Like This Are Rare : A Unique Opportunity.
Prices start at 120,000 Euros : 10% Deposit secures the plot with balance on securing a building permit.
Price for the 4,000 sq mt plots : 200,000 Euro's Each : Other plots available starting at 120,000 Euros.
With an extra 1017 sq mts, at sea level the whole piece of 19,500 sq mts : 700,000 Euro's. Code : THASSOS MN / 011

---
A 6 Bedroom Town House : Center Of Limenas : Thassos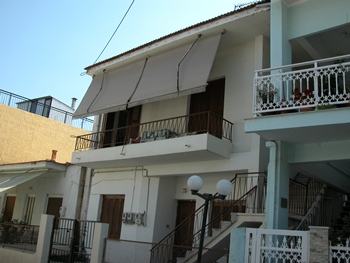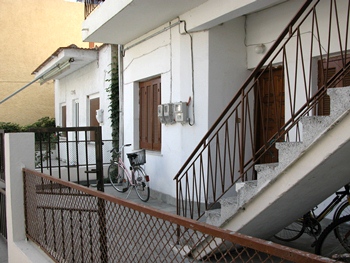 This large two floor house is located in the centre of Limenas within walking distance to all shops and amenities.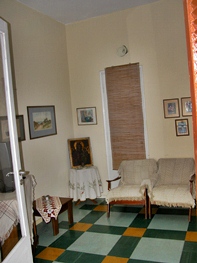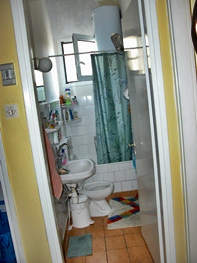 There are 4 bedrooms on the second floor with a living room, kitchen, and bathroom. On the first floor there are two one bedroom apartments that are rented out. They have separate water and electricity bills.
Price : 315,000 Euro's. Code : THASSOS GN/LMN091H
---
A Completely Renovated Traditional Stone House : Sotiras : Thassos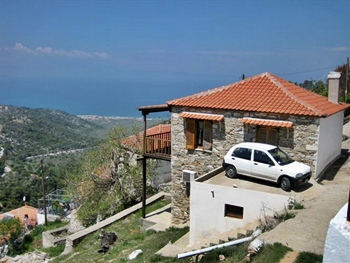 Sotiras one of the most beautiful and quiet villages on the Island of Thassos.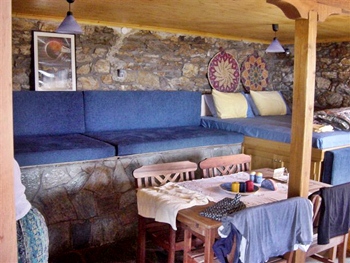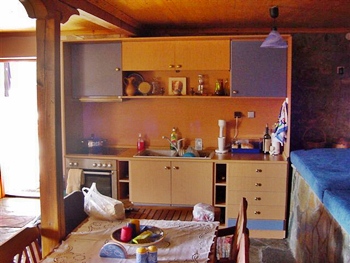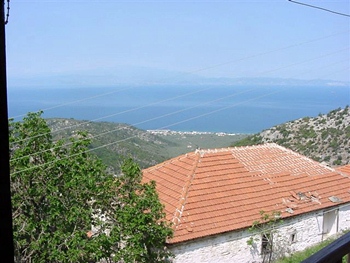 This spacious house is 105 square metres and is built on a plot of 130 square metres. The first floor has a living room with a fireplace, a kitchen, two bedrooms and a big bathroom. The ground floor has a living room, kitchen, WC and a storage room. The house also has its own parking space. It has a number of balconies to take in the fabulous view.
Price : 245,000 Euro's. Code : THASSOS GN/STR007H
---
A Detached Fully Furnished 2 Bedroom Villa : Rachoni : Thassos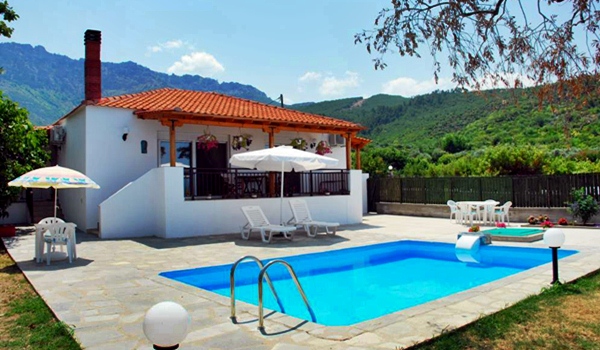 A delightful fully furnished detached two-bedroom villa situated on 1,200 mē of land in a quiet position outside the village of Rachoni on the beautiful Greek island of Thassos. There are stunning sea views to the front and mountain views to the back, and is only 6 minutes by car to the beach at Skala Rachoni. The Villa comprises :-
Lounge/Dining Area with open log burning fireplace and double patio sliding doors leading to a large, west-facing balcony having steps down to the terrace and swimming pool. Archway to fully-fitted kitchen area with mahogany fitted wall and floor units and double sink. Two double bedrooms, one en-suite with bath and overhead mixer-shower, and double patio sliding doors leading to balcony with mountain and sea views. Second bedroom has double patio sliding doors leading to the balcony overlooking the swimming pool facing the sea. Family bathroom with bath and overhead mixer-shower. Both bathrooms are fully tiled having mirrors and ample storage units. There is a further small balcony outside the east-facing front door and a boiler room housing the oil-fired central-heating boiler and washing machine, together with large storage-cupboard. All rooms have radiators and air conditioning units, the floors being fully tiled throughout. There is a burglar alarm / smoke detector system installed, and to the roof a solar panel providing hot water. Outside there is a single sliding wrought-iron gate to long driveway with large front garden area. Swimming pool surrounded by spacious terrace with raised flower-beds inset. Pleasant garden to the rear with established olive trees, matured walnut tree, and two young apple trees. Large garden shed / workshop / log store. There are water-supply taps in the rear garden and on all 3 balconies.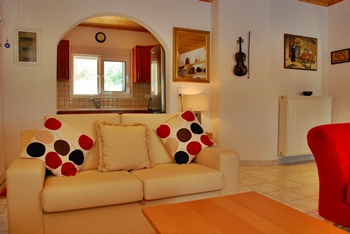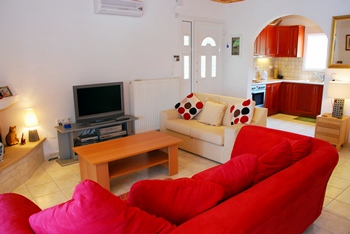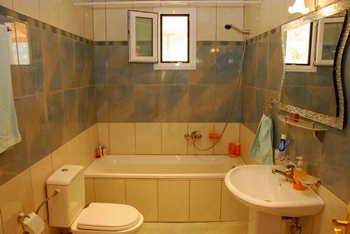 The villa is to be sold fully furnished to include: washing machine, large fridge/freezer, fitted oven and hob, flat-screen television, DVD player,video player, music centre, electric toaster, sandwich maker, coffee percolator, cutlery, crockery, balcony furniture, swimming pool terrace-tables, chairs, sunbeds with umbrellas, brand new electric lawn-mower, strimmer and garden tools. Also included in the asking price is a Renault Twingo car.
Price : 265,000 Euro's. Code : THASSOS GN/RCH021H

---